Bring the cloak that I left with Carpus at Troas when you come and the books, especially the parchments. (2 Timothy 4:13)
While reading good Christian books is secondary to the study of Holy Scripture, it is wise for the Christian to make use of these helps to deepen our thinking and reinvigorate our souls. We live in an age of unparalleled access to Christian literature but unfortunately there is not much desire to use it. It is also the case that we must be discerning in what we read, for not all that is called a Christian book is truly Christian, and indeed not every book has equal merit.
Let me therefore share a few of my highlights (in no particular order) from 2018, with a hope that it might encourage you to read for your soul's own benefit. So, as they say, Tolle lege! Take up and read!
1. The Seven Sayings of the Saviour on the Cross, A. W. Pink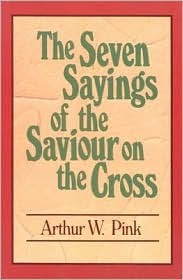 A dying friend's last words may be long cherished; how much more should we treasure the words of our dying Saviour as he hung upon the cross? Pink gives us a masterful, eloquent, and deep study of each of these sayings. This book is one to stir the soul to greater devotion. Pink was a fellow "incomer" to Stornoway. He moved here during the Second World War and remained here until his death. Without fail I have enjoyed his books
2. The Life of John Duncan, A. Moody Stuart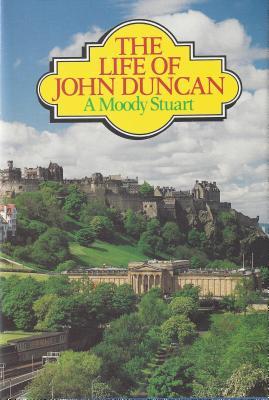 John Duncan, perhaps better known as Rabbi Duncan, was Professor of Hebrew in New College, Edinburgh in the 19th Century. An eccentric, yet deeply loveable character, Rabbi Duncan's life had many interesting moments. Duncan apostatised from his Christian upbringing, espousing atheism. The Lord was gracious to him and brought him to saving faith, but he struggled with assurance throughout his life. Rabbi Duncan was a man of extraordinary intelligence, yet he possessed the ability to express profound truths in concise and pithy form.
3. Covenanted Uniformity in Religion: The Influence of the Scottish Commissioners on the Westminster Assembly, Wayne R. Spear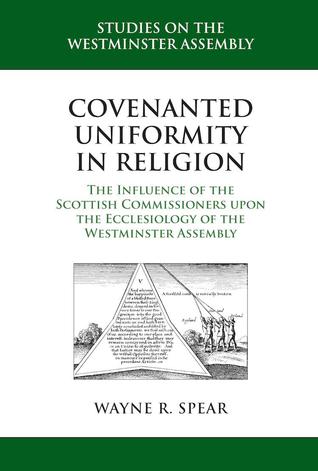 Spear is professor emeritus of systematic theology at Reformed Presbyterian Theological Seminary in Pittsburgh, PA. This book is an excellent study of the ecclesiology of the Westminster Assembly and gives an insightful view of how the work of the Divines was conducted. It is an academic and challenging volume, yet it is more practical than theoretical. In the Reformed church today, it is quite fashionable to take a new course without much consideration for how carefully and thoughtfully the Westminster Assembly set down principles and practices that arise out of Scripture. Today, there is little understanding about Presbyterianism, with many seeing it as a preference rather than a principle. How different were our Covenanter forefathers – not only those who paid the martyr's price for holding these principles, but those who came before them at the Assembly who wrestled with the various theological and practical questions of the structure of the church. With a focus on the role of the Scottish Commissioners, this book would be of interest to the serious student of Scottish church history.
4. The Puritan Hope: Revival and the Interpretation of Prophecy, Iain H. Murray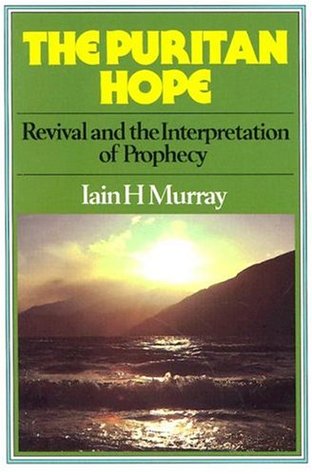 Murray provides a very useful overview of the Puritan position on the topic of revivals and what to expect between the first and second coming of Christ. Many in Lewis enjoy hearing stories of revivals in our own island. But should we expect more revivals? Should we be optimistic, pessimistic, realistic? This book takes us back to the way the Puritans interpreted the prophecies of Scripture. It leads to a sad conclusion: the hope warranted by the Scriptures has been almost completely lost in the Reformed church today, to our detriment.
5. The Gospel Comes with a House Key, Rosaria Butterfield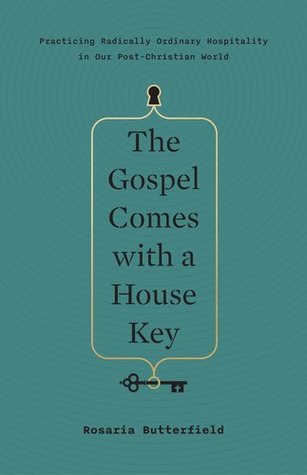 Rosaria Butterfield is known for her remarkable conversion from a postmodern, lesbian professor to a minister's wife in the Reformed Presbyterian Church. She tells this story in her first book, The Secret Thoughts of an Unlikely Convert: An English Professor's Journey into the Christian Faith. Rosaria's most recent book, The Gospel Comes with a House Key, explores the topic of Christian hospitality. Intertwining a theology of Christian hospitality with her own experience, this book is deeply thought-provoking. She argues for a "radically-ordinary hospitality" that is not the same as entertaining. Many Christians think they cannot prepare gourmet meals and therefore that they cannot give hospitality at all. However, simple hospitality can be incredibly beneficial to suffering saints in need of refreshment in the Lord or to unbelievers to lead them to the Lord. Most will not have the same opportunities for hospitality as Rosaria has had, but her book makes us ponder what opportunities we are missing to use our homes and our very lives for the glory of God.
6. Tactics: A Game Plan for Discussing Your Christian Convictions, Gregory Koukl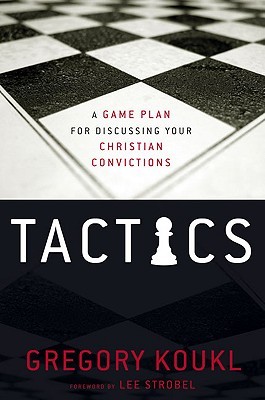 Like many people I get tongue tied when speaking to non-Christians and trying to answer their manifold objections to the Christian faith. Sometimes we put so much pressure on ourselves to be able to give all the answers. Koukl shows that any Christian can be an apologist without having to be an expert in diverse academic disciplines. His approach is to use questions effectively in order to put the burden of proof on his opponents or to show their inconsistencies. The book encourages us to think tactically and not panic during apologetic encounters.
7. The Lord's Prayer, Thomas Watson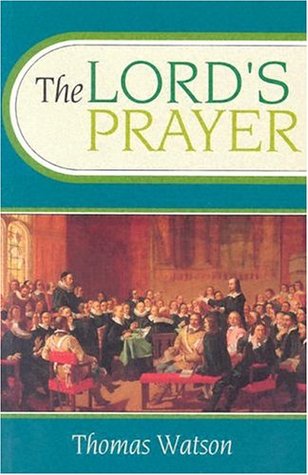 We tend to hear a lot about the Puritans, but few actually manage to read them. Perhaps you have tried and struggled. It is often worth persevering. If you are looking for a more accessible and readable Puritan, then I would recommend Thomas Watson. I found his treatise on the Lord's Prayer a very helpful aid when I was preaching that passage and would highly commend Watson's book for your further study. Watson is so appealing because of the Christ-exalting richness of his writings and his wonderfully short, yet memorable illustrations.
8. Letters of Charles Haddon Spurgeon, Selected with Notes, Iain H. Murray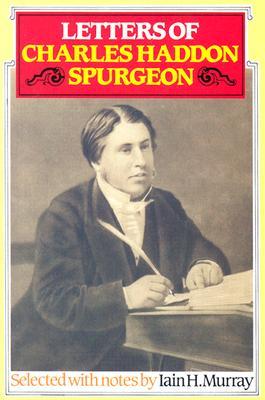 We know Spurgeon as the Prince of Preachers, but he was also very pastoral outside the pulpit. He responded personally to the many letters he received, which astounds me as someone who struggles to always reply to emails and texts. These letters are mainly short, though are rich and a blessing to the soul. This short collection can easily be picked up to read a letter or two and then set down again. It would be ideal for reading on Sabbath afternoons or evenings.
Rev Stephen McCollum